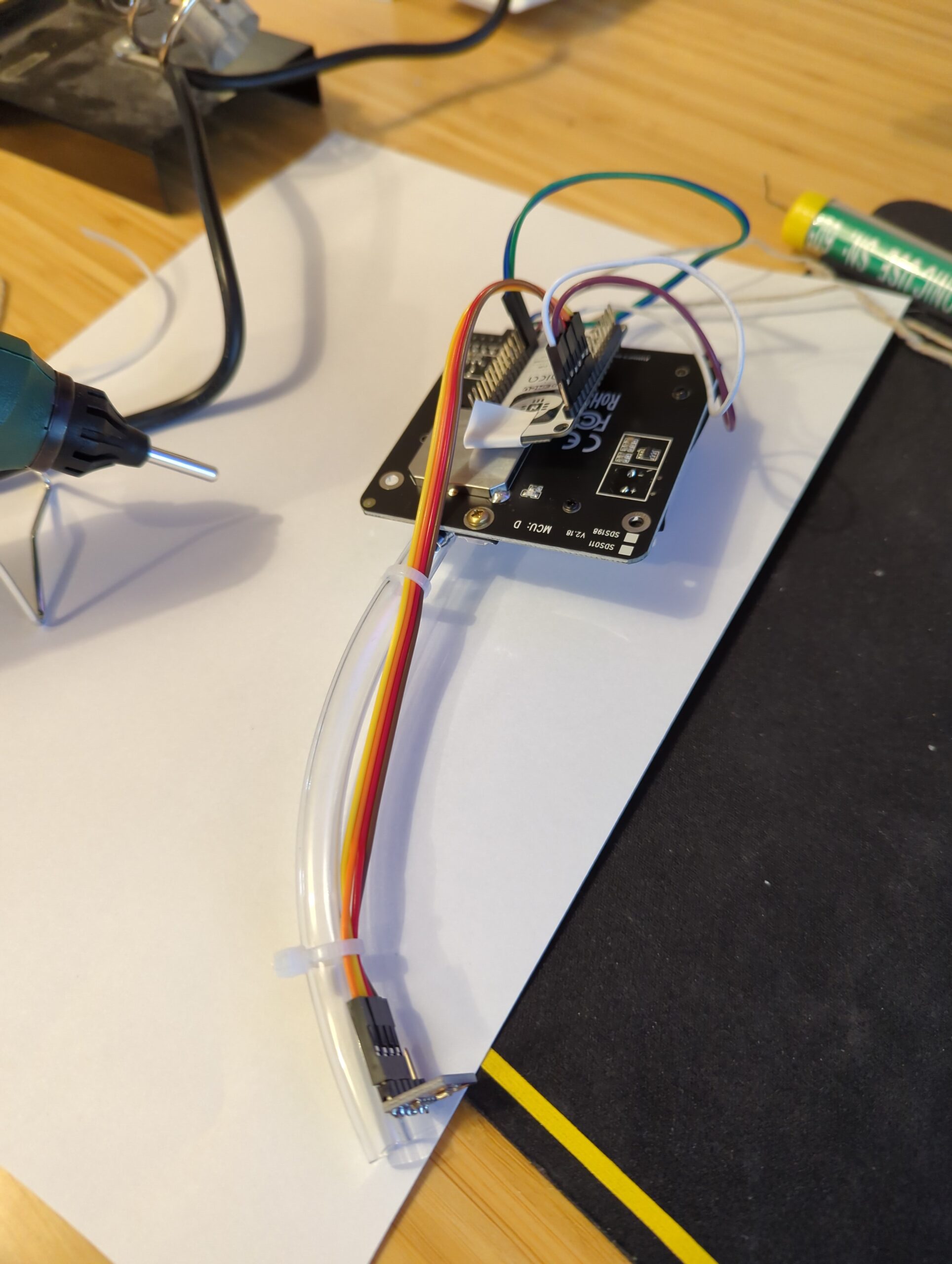 On MCH2022 I attended a talk about Sensor.Community a Global Open Environmental Data Platform. The platform is a nice example of citizen science, with a large network of self made sensors that measure air quality, temperature, humidity, atmospheric pressure and if you build an extra fancy one, also sound pollution. Since it's a nice project with clear instructions (Dutch, English), I ordered the parts when I still was at MCH2022.
It was only a couple of weeks ago that I found the time to build the actual sensor. Assembly was super easy and this is definitely an nice project for beginners, with minimal soldering required.
Measuring air quality is a hot topic in Zwolle. The municipality is currently asking people to bike around with air quality sensors, they call snuffelfietsen (you can still apply for a sensor!). They also signed (thanks to my colleague Eildert) the schone lucht akkoord last year. All because they want to gather local data about air quality and improve were necessary. The municipality also has an Open Data Portal so this data (and so many other datasets) are or will be available to anyone.
If you want to look at the data of different sensors on sensor.community (at time of writing there are four in Zwolle) you can do so with the map on there website. You can enable different layers like temperature, humidity and different standards for air quality. There is also a cool wind layer that helps you better understand how pollution moves due to wind speed and direction.
My sensor has been doing great! (I've had one minor disruption so far because of loose cable, hot glue solved the problem 😉 ) If you are interested in my sensor specifically you can also lookup sensors on the projects Grafana instance:
Temp/humidity/atmospheric pressure
The most amazing thing is how you can see a spike in pollution when people in the neighborhood light their fireplace or even when the municipal sweep truck passes by and throws up dust. Hopefully it will give me and others insight in our local air quality, heat problems and much more!